Menopause & You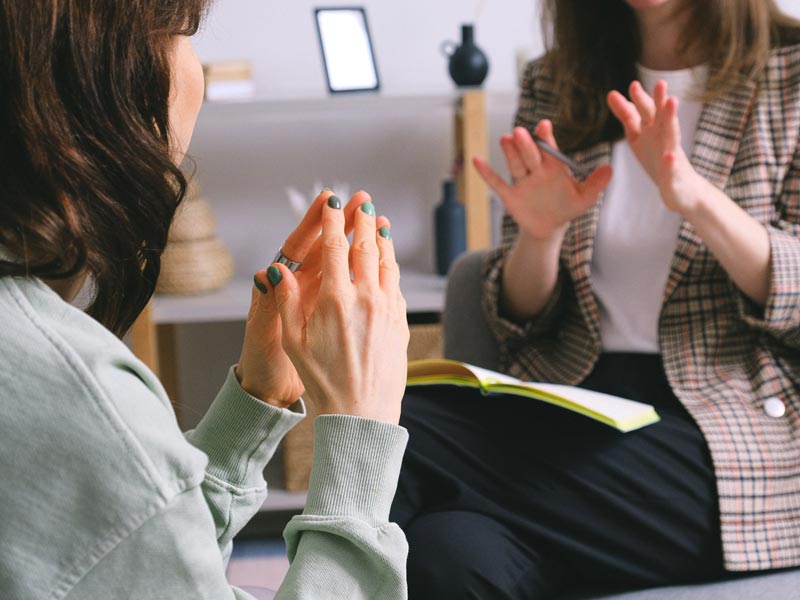 Menopause at Any Age.
If your cancer treatment sends you into menopause, you can find relief of your symptoms at North Houston Gynecologic Oncology Surgeons in Shenandoah, Texas. Nefertiti duPont, MD, MPH, a board-certified gynecologic oncologist, who is a North American Menopause Society certified menopause practitioner who offers customized solutions to manage unexpected menopause symptoms that develop with radiation, chemotherapy, or after surgery that removes reproductive organs.
Dr. duPont works closely with you to safely relieve hot flashes and vaginal irritation without increasing your risk for cancer complications. Learn more about the available menopause services by calling North Houston Gynecologic Oncology Surgeons or by booking an appointment online today.
---
What is menopause?
Menopause is the natural time in your life as a woman when your periods stop for good. This transition signals the end of your childbearing years and involves a decline in your reproductive hormones.
The transition to menopause, known as perimenopause, can occur in women starting in their late 30s and last until they no longer have periods for 12 consecutive months. The average age for menopause is 51, but you may experience it sooner or later than that, especially if you receive treatment for gynecologic cancers or other conditions.
Medically induced menopause occurs when chemotherapy or radiation triggers menopause. Surgery to remove your uterus or other reproductive organs in the treatment of cancer can also cause premature menopause.
Medically induced menopause generally occurs more quickly than natural menopause transition, causing a rapid decline of your reproductive hormones that can lead to a variety of symptoms.
What are the symptoms of menopause?
The decline of your reproductive hormones, including estrogen and progesterone, in menopause can cause a variety of symptoms. For some women, these symptoms become severe enough to interfere with their quality of life.
The loss of estrogen and progesterone in menopause can cause:
Insomnia
Hot flashes
Night sweats
Mood swings
Weight gain
Reduced sex drive
Vaginal dryness and irritation
Losing estrogen can also increase your risk for chronic conditions like breast cancer and osteoporosis (loss of bone density).
When you're not able to manage these symptoms on your own, Dr. duPont offers comprehensive menopause care at North Houston Gynecologic Oncology Surgeons to help.
How is menopause managed?
Managing menopause symptoms typically involves hormone replacement therapy to rebalance your levels of estrogen and progesterone. This treatment uses synthetic hormones through oral pills, patches, or creams to supplement your natural hormone levels.
However, many women aren't candidates for hormone therapy because of the increased cancer risks. Dr. duPont can recommend other therapies to treat your menopause symptoms, including prescription medications to manage mood swings and hot flashes and over-the-counter lubricants for vaginal dryness.
Dr. duPont can also recommend diet and lifestyle changes that help relieve menopause-related symptoms. By improving your eating habits and incorporating more exercise into your day, you might find it's easier to maintain a healthy weight, get better quality sleep, and find relief from depression and anxiety.
Learn more about treatment options for menopause by calling North Houston Gynecologic Oncology Surgeons or by booking a consultation online today.