Gynecologic Surgery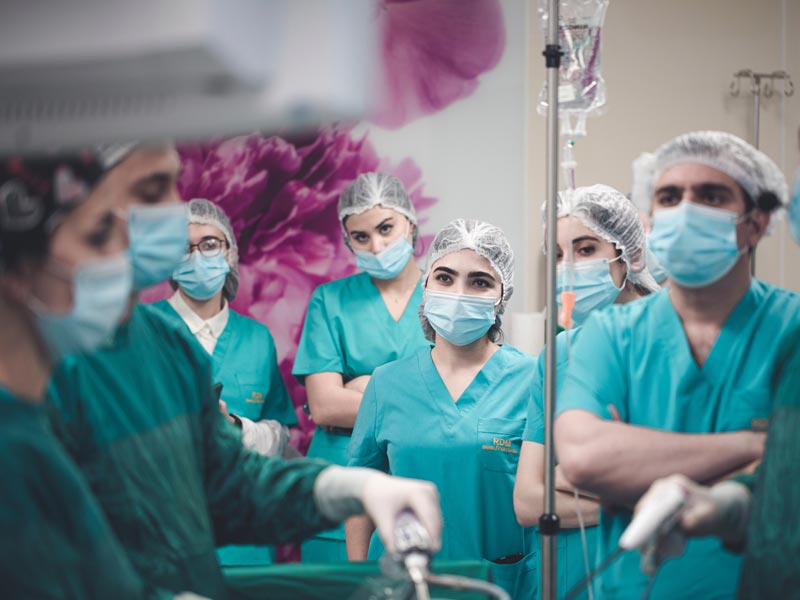 Gynecologic Surgery Methods.
To accurately diagnose cancer in your ovaries, cervix, or other reproductive organs, Nefertiti duPont, MD, MPH, a board-certified oncology surgeon at North Houston Gynecologic Oncology Surgeons, offers a wide range of gynecologic surgeries. Using advanced robotic technology, Dr. duPont can perform minimally invasive surgery, where you receive the highest level of surgical care and enjoy a faster recovery with less risk for complications.
To find out more about the available gynecologic surgeries, call North Houston Gynecologic Oncology Surgeons in Shenandoah, Texas, or book an appointment online today.
---
What gynecologic surgeries are available?
Gynecologic surgeries focus on treating a variety of underlying conditions that affect your reproductive health as a woman. North Houston Gynecologic Oncology Surgeons offers on-site gynecologic surgeries for exploratory diagnostic testing and surgeries that occur in the hospital.
The method employed for gynecologic surgery is often:
Minimally invasive surgery: Dr. duPont uses minimally invasive surgical techniques that require only small incisions to access the treatment area. Specialized tools have an attached camera that sends real-time images of the treatment area to a monitor, providing an up-close view of the surgical site. Minimally invasive techniques cause less trauma to your body and allow you to heal faster and with less pain. Dr. duPont can also perform complex surgeries with a higher level of precision.
Robotic surgery: Robotic surgery uses minimally invasive techniques and the guidance of computer technology. The technology involves robotic arms and specialized tools that Dr. duPont controls with a computer console.
Types of minimally invasive surgeries available include loop electrosurgical excision procedure (LEEP) to remove abnormal cervical cells and robotic laparoscopy to remove pelvic masses.
Why would I need gynecologic surgery?
You may be a candidate for gynecologic surgery if you have a condition that's not treatable with medications and other conservative therapies or if you need a diagnostic evaluation of pain, abnormal uterine bleeding, or other unexplained symptoms.
Dr. duPont may recommend you for a gynecologic surgery to diagnose or treat:
Ovarian cancer
Cervical cancer
Vulvar cancer
Vaginal cancer
Vaginal dysplasia
Fallopian tube cancer
Adnexal or pelvic masses
You may also need gynecologic surgery for abnormal Pap smear follow-up testing or if you require a second opinion for reproductive health issues.
How long does it take to recover from gynecologic surgery?
While everyone heals differently following surgery, you can expect less downtime following minimally invasive and/or robotic gynecologic surgery.
Following some procedures, such as LEEP, you can expect to go home the same day to rest. You might need to avoid certain activities, including sex and strenuous exercise, for a period of time as you heal. However, you should be able to resume your usual activities within a day or two. Other surgeries do require a period of recovery, often weeks.
Dr. duPont can discuss what to expect depending on the type of surgery you need and the condition you're treating. She also provides comprehensive follow-up care and preventive services to reduce your risk for reproductive cancers and other conditions.
To find out more about the benefits of minimally invasive gynecologic surgery, call North Houston Gynecologic Oncology Surgeons, or book a consultation online today.